Backer North America
Booklet Design + Printing
A project nearly a year in the making, Backer North America reached out to me to redesign their promotional booklet showcasing their products, how they are used, their facilities, and be a one-stop marketing piece for their sales force. With all new product photography, custom illustrations, and the need to organize a lot of information, I designed their new marketing booklet utilizing unique printing techniques and finishes.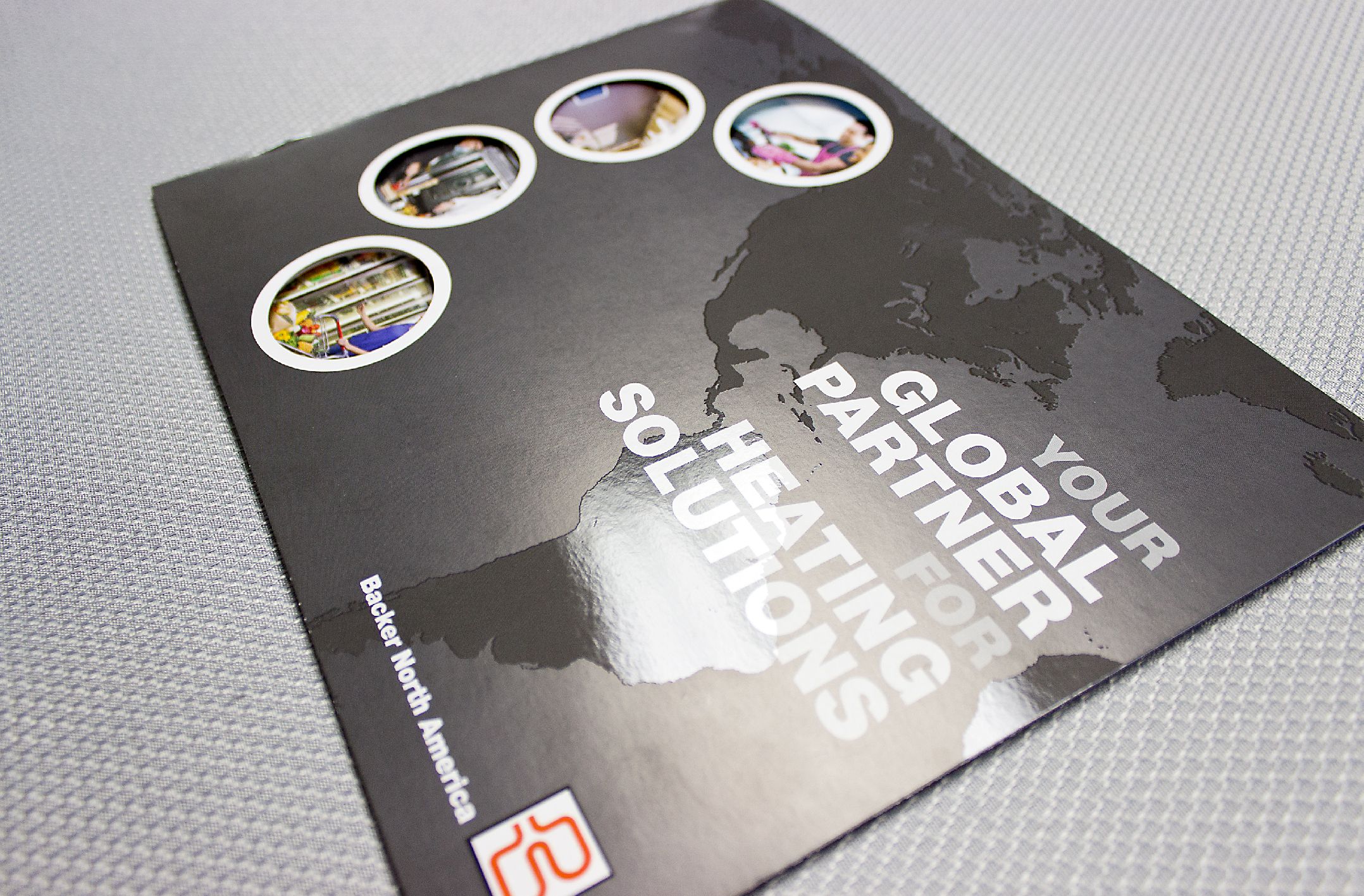 Showcasing the best of their expansive company
Backer North America is a large, global heating element manufacturer who has locations all over the globe. Their North American office is located here in Middle Tennessee.
They reached out to me to help them recreate their main marketing brochure. They wanted to showcase the wide ranging product line and the variety of uses that they could be used for in an easy-to-digest format while also being a reference guide for their sales force.
I got to work helping them lay out a booklet that gave all the necessary information while helping the organize their content in a way that would make sense to just about anyone inside and outside of the company.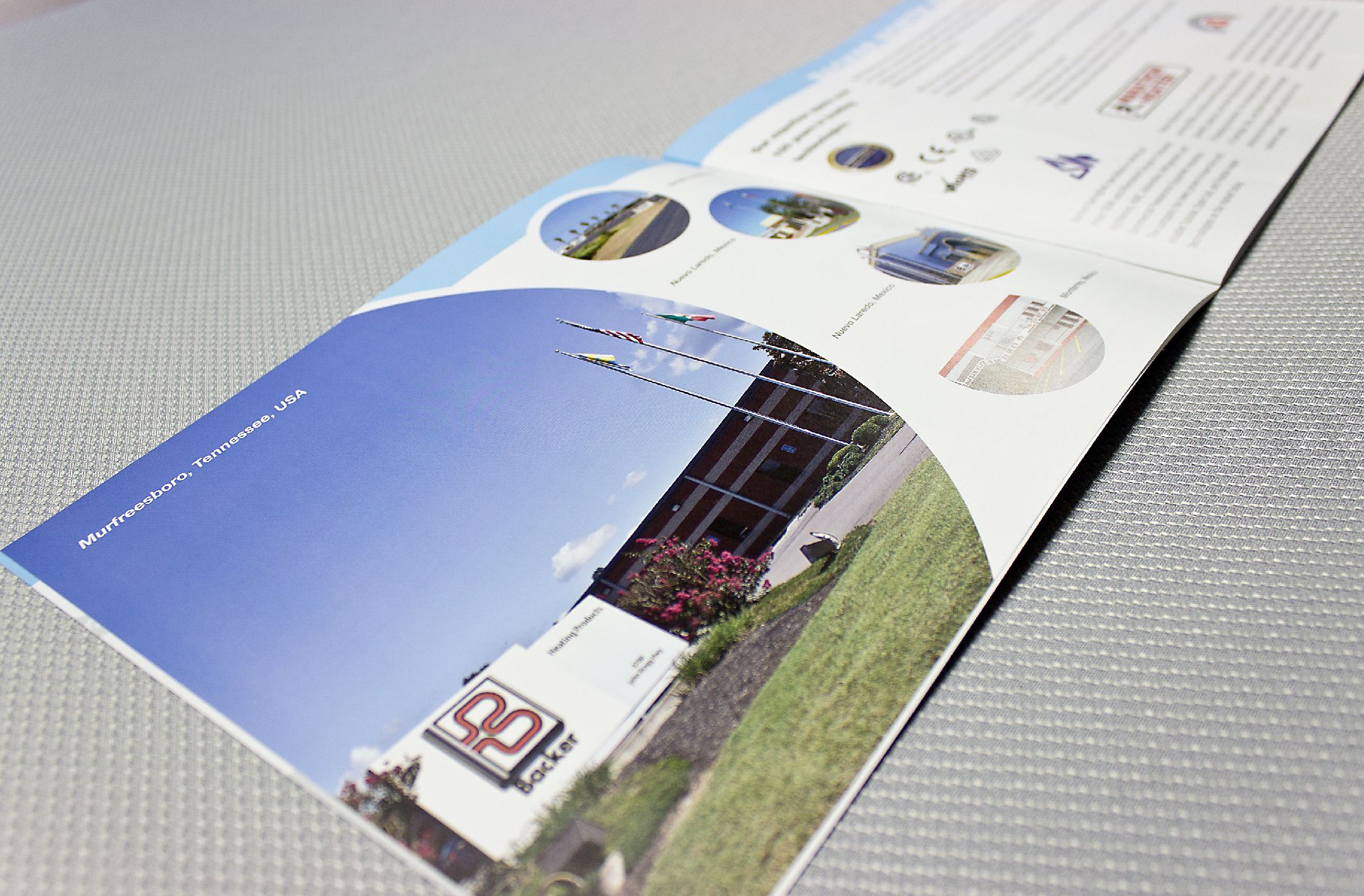 Organizing their variety of products into well laid out categories
The biggest part of their marketing booklet was the different categories in which their products were divided into.
Each major category had a full spread in the booklet, each showcasing a few of the best products and different uses for those products.
I photographed all of their heating element products on white and edited them for their booklet. I also hired an illustrator to create the graphics at the bottom of the left page to show the different applications that different products could be used in.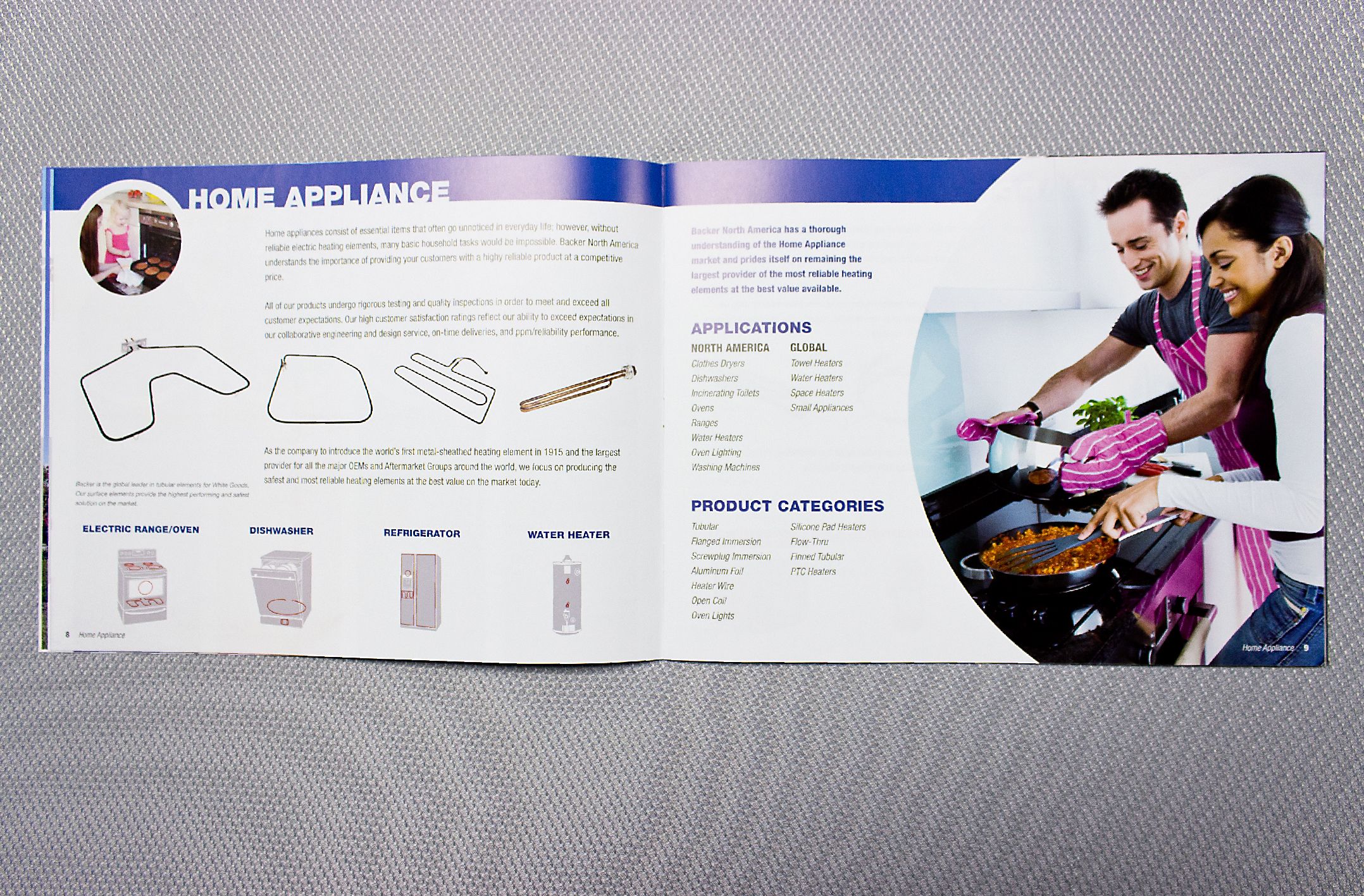 All new product photography and custom illustrations
The product photography and custom illustrations make up the bulk of their marketing booklet. Since their last booklet didn't have much in the way of products, it was important to make sure that not only did they show the products they currently have, but to show a wide-ranging type of products for each of their major categories.
The new custom illustrations helped communicate visually exactly where their different products can be used in a very quick to understand manner.
All new product photography paired with custom illustrations really help make their products and their uses shine throughout their marketing booklet.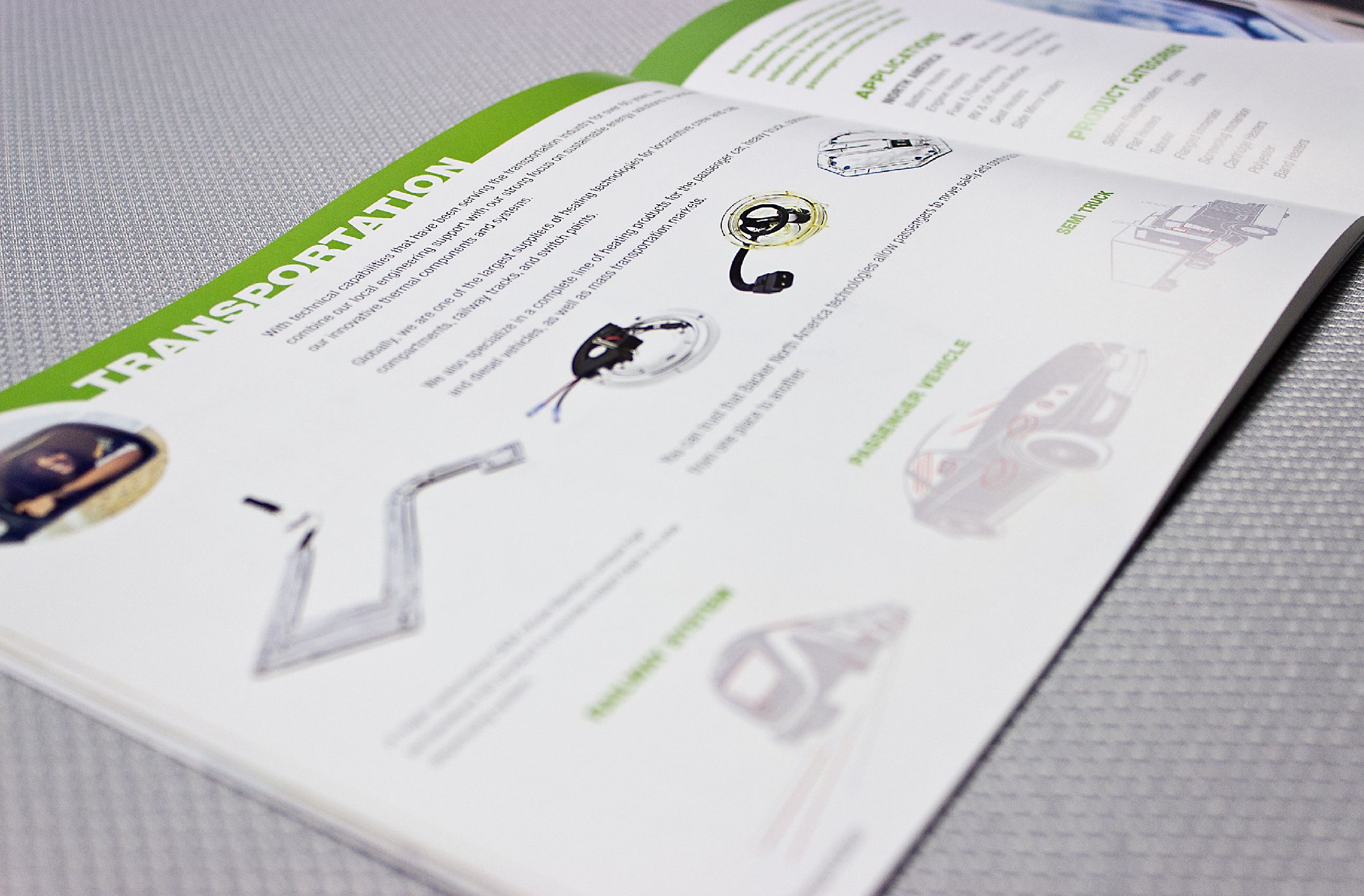 Exploring a variety of printing techniques and finishes
As this booklet was used as a promotional booklet, we wanted to make sure it stood out to potential clients and was memorable. We achieved this through a variety of printing techniques and finishes.
First, the cover was printed using a UV spot-gloss technique to highlight the globe and the fact that they are a global company. Secondly, the cover features four die-cut circles that reveal images behind the cover for an added affect.
Their booklet ends with a fold-over folder, continuing from the cover using the UV spot-gloss technique as well. The folder was uniquely cut in a circle pattern to follow the rest of the aesthetic throughout the booklet. We finished the cover with two business card slits that their sales force could utilize.
In the end, this marketing booklet turned out very well and is an asset to their sales force while being a stunning piece of marketing material that showcases the best of their company and their products.