I recently wrapped up a large print project with a client who wanted a booklet designed and printed for their company (details on this project will be on the site soon).
It was a great experience not only for my client who was feeling their way through the project themselves but for me as well, as every print project I work on is different and full of opportunities to learn.
After the project wrapped up, I realized there were several really great takeaways; things I would love to share with all of my clients for when they start working on their next print project.
That's what I've outlined here; tips from my point of view as a professional designer on how you as my client can and will succeed on your next printing project so the final outcome will make you drool, all while saving you time, headache, and even some money.
Work with a professional designer
Of course, being a professional designer, you would expect me to say "work with a professional designer." However, when it comes to making sure your print project turns out perfect, working with a designer who knows the ins and outs of printing really helps get you to that perfect end product more efficiently with less headache and help you consider options you didn't know were available.
Working with a designer who knows the ins and outs of printing really helps get you to that perfect end product more efficiently with less headache and help you consider options you didn't know were available.
Professional designers who work on print projects know about paper stocks and coatings, colors, the types of printing processes (i.e. offset, digital, lithography, etc.), and special printing techniques. They help you take your vision and match it with the correct types of paper (or material), check to make sure the colors are represented correctly, choose the correct printing processes, and walk you through any special printing techniques that are needed.
When I work with clients on their projects, I ask them how they envision their final product; what, how, and where their final piece will be used; and what message they are wanting to communicate. I also look for ways to help save money in the printing process by recommending things such as using standard sizes and choosing more affordable paper stocks for their uses.
Sometimes, I've even advised clients that their desired printing technique or paper stock may not be enough or produce an unexpected result, and caution them against making a possibly poor decision that could lead to a disappointing final print product.
When you have a professional designer working with you, you eliminate the chances of making poor decisions or even costly decisions when your project goes to print.
Allow for enough time to make your way through the process
One common misconception about printing is that it is a fast process. For most printing projects, expect about a two week turn around time from the time the final proofs are approved to when they are delivered to your office.
This means you should be working on your print project well in advance of when you actually need it by. Give yourself enough time to produce the design of the piece, go through internal proofing to make sure everything is ok, then give enough time to get proofs and hard copies (discussed below) before your project actually makes it to the presses.
The proofing process with the printer will take some time, depending on how many different proofs need to be done and how many changes need to be made. The last thing you want to do is spend all of your time designing your piece, but leave very little time to have the process proofed at the printer and be printed correctly and without printing errors.
If you have to rush your piece to be printed, then you won't have opportunities to make sure everything is covered, everything is proofed right, and you may miss out on opportunities to catch possible errors such as during a press check.
Be mindful of how your printed piece will be used
When I work with clients, one of the first questions I ask about their print project is "how are you going to use it?" I ask because I want to make sure we pick the right paper stocks, finishes, and other aspects so their printed piece will hold up to the task.
When you're planning your printed project, think about all the ways in which your piece will be used. For example, if you're looking to have postcards printed, how will those postcards be used? Do you plan on mailing them? Will they need to be written on? Will they be handled frequently?
One thing you don't want to happen is to opt to save money by choosing thinner paper stock, just to end up with printed pieces that are torn up from frequent handling. Another thing you don't want to happen is to have postcards printed for mailing, and find out that it will cost you twice as much to mail than you anticipated because you didn't understand USPS mailing guidelines and sizes.
All of these questions and more are important to determine exactly the best way to print your postcards (or, in general, your printed project) so that it holds up to the demands and still looks great no matter what.
Be open to special printing techniques
There are quite a few ways to print projects, and there are even more finishing techniques that can be implemented. Printing techniques such as die cuts, spot gloss, foil stamping, debossing, embossing, thermography, and letterpress are just a few of the ways to bring your print project to life.
Designers often will recommend different printing techniques for different reasons. For example, if you're wanting a high-end printed invitation to a black tie event, a professional designer (like myself) may recommend a letterpress technique on high-quality paper to make the invitation really stand out and match the luxury event.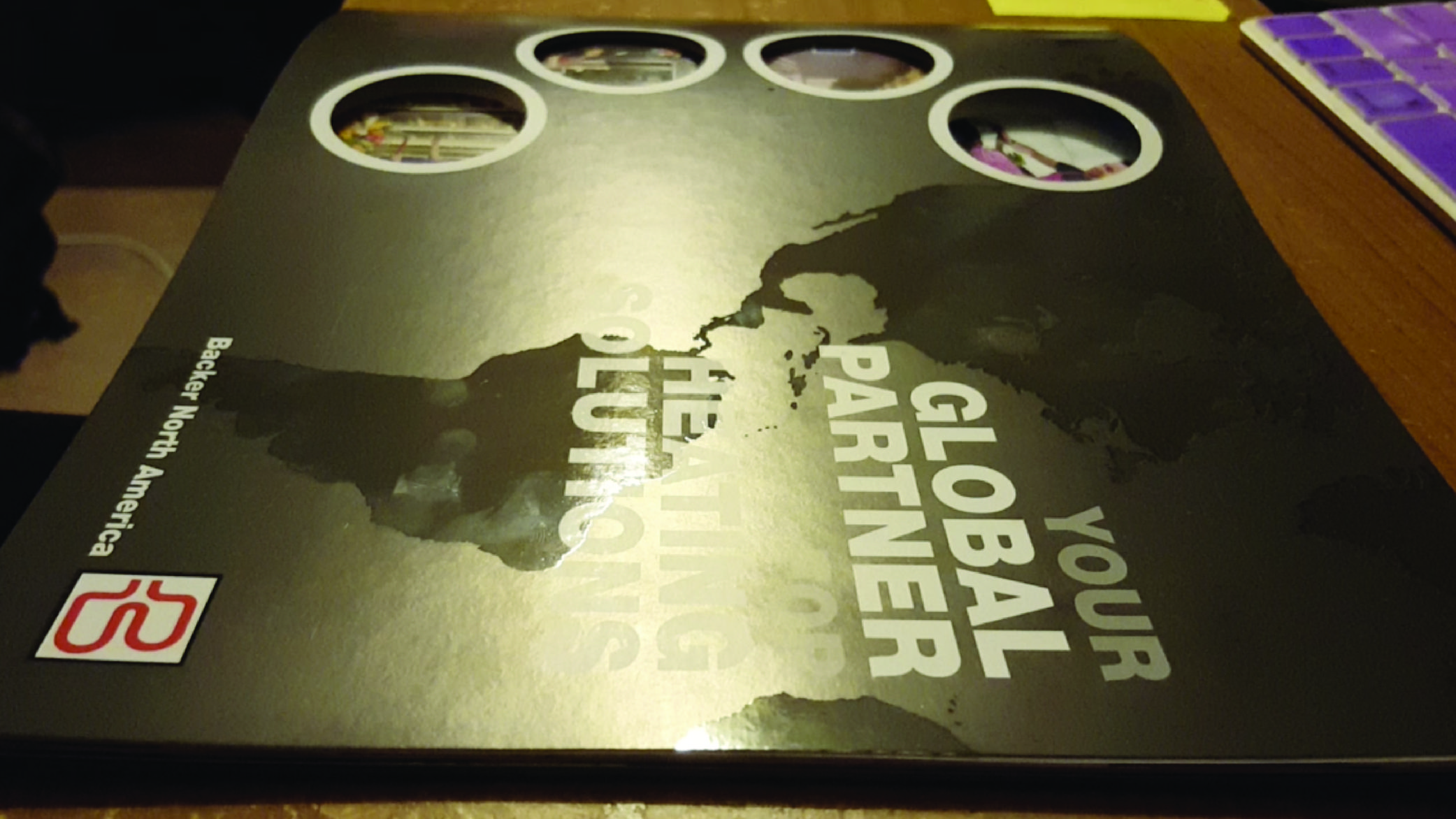 While certain techniques may cost you a few extra pennies per piece, these techniques, when used well, can bring your print project up a notch and be well worth it in the end. If these techniques are mentioned, be open to them and listen to why they may help benefit your project instead of thinking they could be out of your price range.
Ask questions
The process of getting something printed, including all of the print terminology, can be a bit confusing and overwhelming. Working with a professional designer will help you understand the print jargon and simplify the process by being the middle man and communicator between you and the printer.
There's a vast amount of print terminology and jargon that may not be perfectly clear. This is when having a professional designer working with you on your print project will come in handy. For example, you want your booklet to be stapled at the fold, but the printer keeps saying "stitched" (which makes most people think of thread and needle), it can definitely lead to some confusion. Ask your designer what that means if you aren't sure.
Don't be afraid to ask questions if you are unclear on something involving your printing project.
This also holds true during any part of your project when working with a designer. If you aren't sure about something, something is confusing, or not sure what a certain term means, asking questions is the best way to gain clarity and understanding, along with making sure you make the most informed decisions about your project. Asking questions also helps make sure everything is covered: from quantity to paper stocks, to delivery times, and everything in between.
Work with a local printer if at all possible
There are hundreds of printers all over who can print projects for you. However, there are some benefits to working with a printer who is in your own backyard. Professional designers often build relationships with local printers so that they can do things such as proofing and press checks.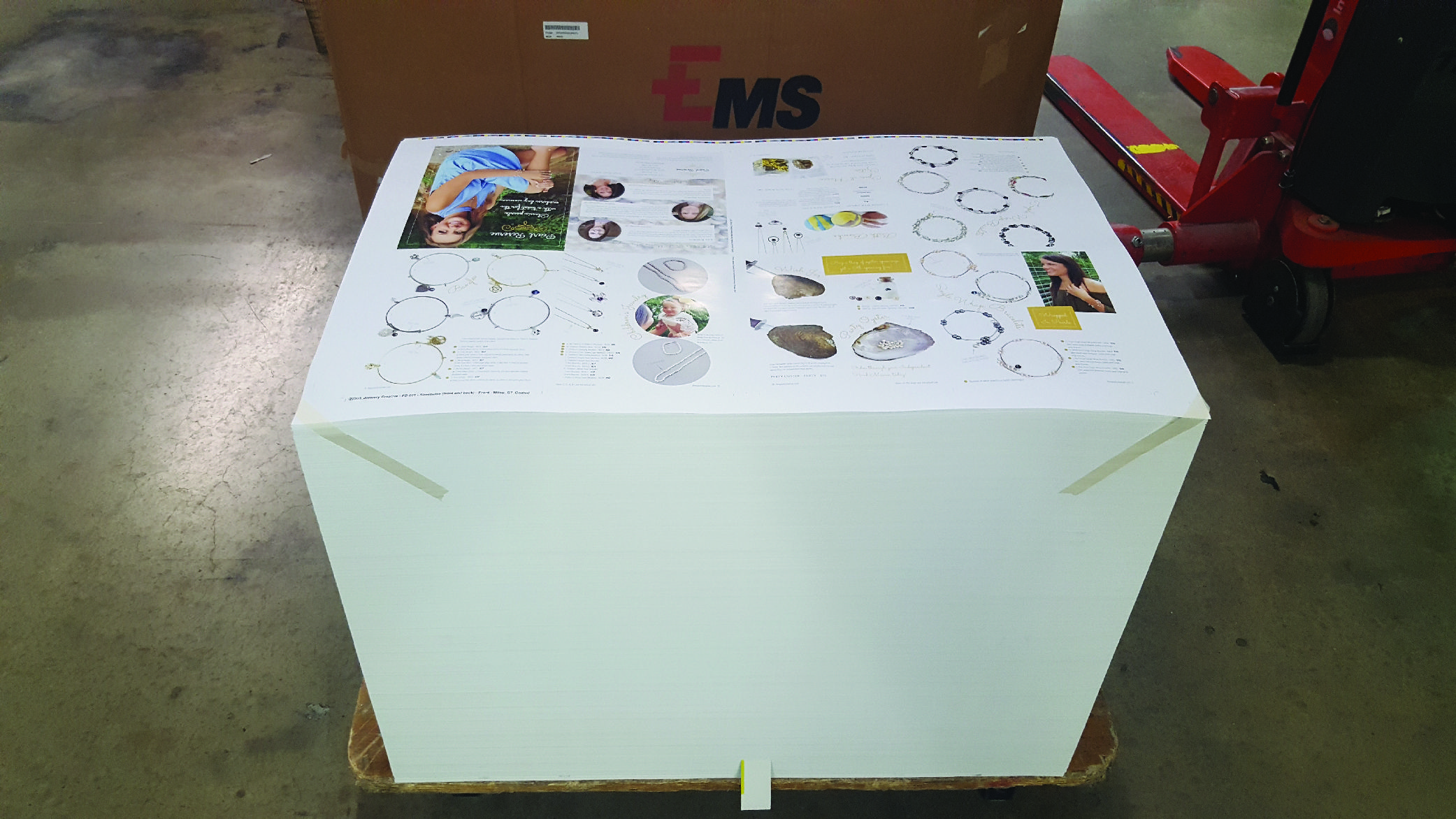 If possible, insist on working with a local printer. There are several benefits to working with a printer that is within driving distance to your business: proofs arrive quicker, the designer can do press checks, no shipping costs, and quicker turn around times.
When you work with a local printer, you are not only within a short drive to them to check on the project (and thus they are a short drive away from you to deliver it), you are also helping out your local economy— a win-win for everyone!
Insist on hard copy proofs and press checks
The process of getting something printed opens the door to a lot of possible variations and unexpected results. Professional designers who have experience in sending dozens of projects to print understand what could result in an unexpected result and what will look fabulous when it is done.
Since the chance of seeing an unexpected result is high with printed projects, insist on seeing hard copy proofs directly from the printer. These hard copy proofs are created from the printer and are their best representation of how the project will look before actually being put on the presses.
You won't be able to receive a hard copy proof of the exact final product, but the hard copy proof will allow you to check for things such as bleeds, color, sizing, and any types of folding or stitching. The hard copy proof will allow you to see if colors are not right, something gets cut off in trimming, or if something is too close to a fold or a stitch.
Since the chance of seeing an unexpected result is high with printed projects, insist on seeing hard copy proofs directly from the printer.
In addition to the hard copy proofs, designers will often go to the printer in person (another benefit of working with a local printer) to do a press check. The press check is seeing the printed piece on the press that will print the project and on the paper desired before all of the copies are actually produced.
They often print about 10 copies on the press, make any adjustments they feel necessary, then offer the designer a chance to see the full press sheet to make sure everything comes out as intended. Press checks are the last chance to make sure everything looks good before the project is completed and delivered.
Consider a small first print run
One piece of advice I often recommend to my clients is to order a smaller initial print run of a project. In theory, the more printed pieces you order, the less per-piece you will be paying. However, if you're working on a large printed project, printing a smaller run may help you make sure that the finished product is exactly as you want, and to give it a test run in the wild before dedicating to a larger print order.
Since the chance of some unexpected result happening is high with a first project to press, having a smaller print run at first will allow you to check out the final printed piece to see if any unexpected results occurred (in particular with finishing details or colors) and test out the final product as you intended.
Consider it a trial run: printing the smaller print run gives you a chance to test out the product before ordering more.
You don't want to invest a lot of money in a large print order then have something come back that isn't as you intended and have to spend money again to reprint. The smaller print run keeps you from having to fork over more money to correct the project if something happens or something needs to be fixed.
Conclusion
There are many variables and several moving parts that go into having a project printed. If you aren't familiar with professional printing and are looking for help, a designer can help you navigate the waters, help you understand print jargon, guide you through the decisions of your project, and work with a printer to make sure the project comes out well.
Keep the above tips in mind for your next print project, and I have no doubt that it will come out stunning!

Editor's note: This article has been edited and updated to include photos of printing projects completed by January Creative LLC.